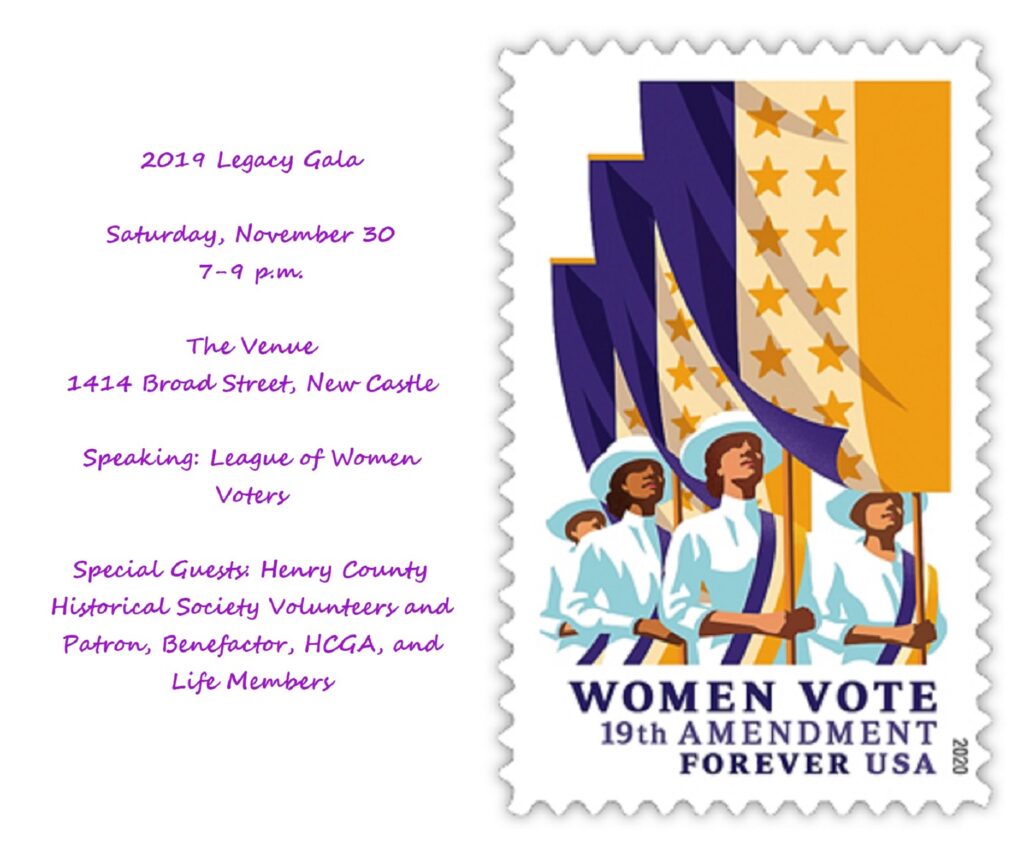 This event is a member benefit for Patron, Benefactor, HCGA, and Life Membership levels. 2019 Volunteers are also welcome to attend. Individual/Family Membership levels and nonmembers may attend by purchasing a $25 ticket here. The theme is 19th Amendment Centennial Celebration.
Heavy hors d'oeuvres will be served. Nan Polk from our local League of Women Voters chapter will be our special speaker. HCHS Board President, Gene Ingram, will share 2019 highlights, and Kaye Ford, Executive Director, will preview 2020 events.
RSVPs are required for a count to give to our caterer, Grand Grilling.